MRP glossary TOP > Inventory Control > Physical Inventory Counts
Physical Inventory Counts
Physical Inventory Counts,
Stocktaking of Spot Goods
It is also called Stocktaking of Spot Goods, and is a method to calculate the inventory quantity by counting the quantity of inventory actually existing in a warehouse and multiplying it by unit . Compared with this, the inventory check on the ledger sheet is called Book Inventory. Generally, in Physical Inventory Counts, an article tag like the one depicted in the figure is used, and one half of it is removed and used for subsequent inventory check and another half remains on the article as a mark of counted one. Physical Inventory Counts includes Warehouse Stocktaking for inventory in a warehouse and In Process Stocktaking for inventory dispatched to processes or subcontractors. To perform Physical Inventory Counts, it may be often needed to stop the movement of objects. Especially in case of the Physical Inventory Count including In Process Stocktaking, not only the product line but also the factory-wide activities can be sometimes stopped.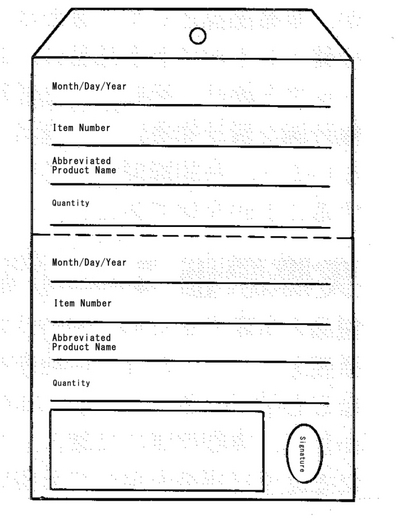 Related term:
Stocktaking
Reference:JIT Business Research Mr. Hirano Hiroyuki