MRP glossary TOP > The System-wide Function of MRP Production Control System > The relationship among functions in the whole production control system
The relationship among functions in the whole production control system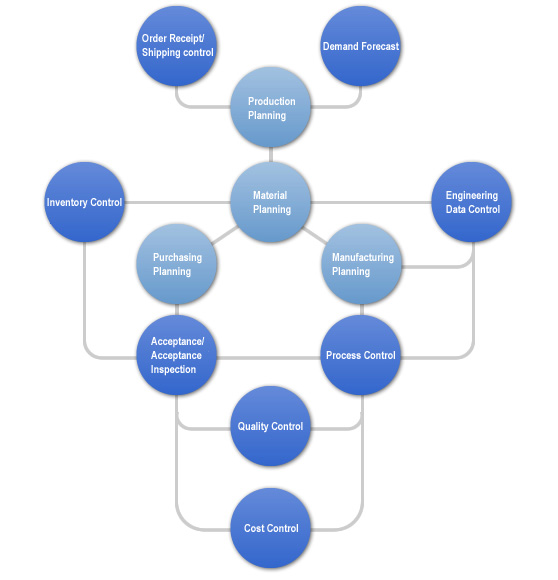 FIG. 2: The relationship among functions in a production control system
The relationship among functions in the whole production control system is illustrated in the FIG. 2. This is a concept (an idea) for a production control system. How to divide the systems of a production control system and how functions are related to each other may differ slightly depending on the category of industry or business, and what the company focuses on may be also different according to the problems each company has. This is why the production control system is said to be complicated.
But it is a clear fact that the production control system, which differs according to each company and has complicated aspects, has rapidly organized and systematized into standardization recently partly because MRP has come into being. Although, for example, what the company focuses on may differ from function to function, the functionality of the overall production control system emphasizing the information flow isn't going to make much difference.
The production control system is mainly responsible for the PLAN and SEE functions of management cycle emphasizing the information flow. The Plan includes production, material, purchasing, and manufacturing plans, and MRP is the case for the material plan.
When these planning functions are seen from the schedule plan aspect, the production plan can be roughly applied to a large schedule plan, the material plan to a middle schedule plan, and the purchasing and manufacturing plans to a small schedule plan.
Based on these planning functions, the DO function works in the production site. As the result, the performances are collected in the receiving/inspection or processing control, leading to the assessment function such as quality or inventory control. Thus the management cycle makes a circuit in the way where one cycle result will be reflected on the next one.
Reference:JIT Business Research Mr. Hirano Hiroyuki
A Production Control System in Perspective | The System-wide Function of MRP Production Control System