MRP glossary TOP > Inventory Control > Safety Stock
Safety Stock
Safety Stock
It is also abbreviated as SS, and is the goods in stock as a safeguard against the error between prospective consumed amount and the actual one occurring during the period from placing an order to entering a warehouse, or so-called Purchased Lead Time in order to guarantee a certain level of service standard, As shown in the FIG. 1, there is a fluctuation in the amount consumed during the Purchased Lead Time from placing the order to entering the warehouse. The amount of safety stock is calculated using Service Ratio meaning the extent to which the response to this fluctuation is made. The Service Ratio is converted to safety factor, and the amount of safety stock is calculated by means of the following formula: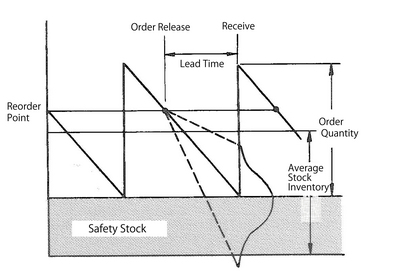 FIG. 1: Error normal distribution

In addition, in MRP there are both cases where Safety Stock is included in allocation calculation (Calculating Net Requirements) and where it is not included. In the former case, allocation calculation is performed with Safety Stock as part of the current stock, and the amount of safety stock is added to the first created Schedule Order (FIG. 2). In the latter case, meanwhile, the calculation is performed with the amount calculated by deducting Safety Stock from the current inventory as Available Stock.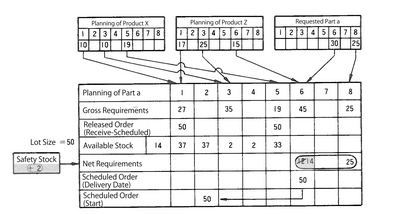 FIG. 3: Safety Stock is not included in allocation calculation

Related term:
Inventory
Reference:JIT Business Research Mr. Hirano Hiroyuki